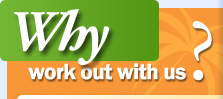 Premier, private fitness studio

Individualized programs

Motivating atmosphere

Certified trainers

Custom-tailored exercise programs


Who Needs A Trainer?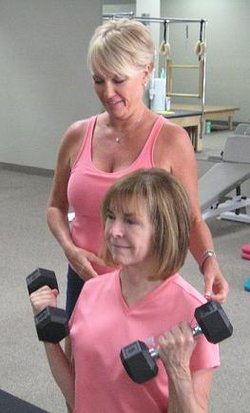 Whether you are...
young or more mature
beginner or have worked out for years
need lots of help or just some added direction

...the most effective way to achieve any fitness goal is to have a personal trainer to guide, monitor and motivate you along the way.
If you are serious about fitness success, then you need a personal trainer!

Employing the services of a personal trainer can...
"shake up" your fitness regime
add variety to your exercise program
help refocus your goals
provide that much needed extra edge
Contact us today to schedule an evaluation of your fitness needs.